A unique cloth
Tunisia is a remarkable country. With a lengthy history, rooted in traditions passed on through generations, it is a country that has produced many talented artisans that are renowned throughout the Arab world for their craft. They are especially known for their skills in fabricating tapestries, jewelry, pottery, and mosaics, to name a few. However, the majority of these artisans specialize particularly in textiles. Throughout the ages, one fabric in particular has become an emblem of Tunisian culture: the fouta.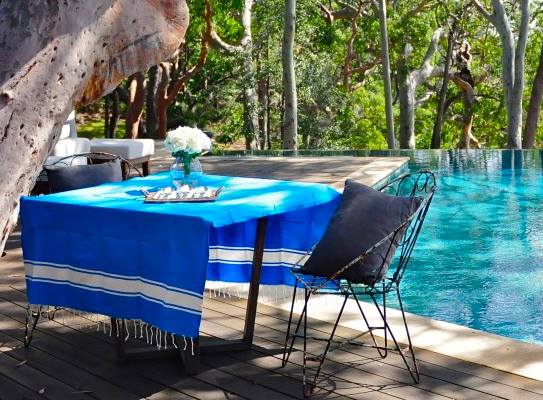 A wonderful texture
The type of fabric used for foutas is often cotton. This is where the fouta derives its reputation for being exceptionally soft. The hard work of dedicated and passionate artisans, as well as detail-orientated labourers contributes to the process of making foutas. This industry is largely indigenous to Tunisia. The fouta is not known to be a cumbersome fabric, but a light-weight one that facilitates its use in everyday life. Since foutas are made mostly from cotton, they absorb any moisture quickly, a unique quality. Therefore, they dry quickly after use in the bathroom or beachside. The wide range of colours and sizes of the fouta makes it a wonderful accessory for any furniture in the home or outside.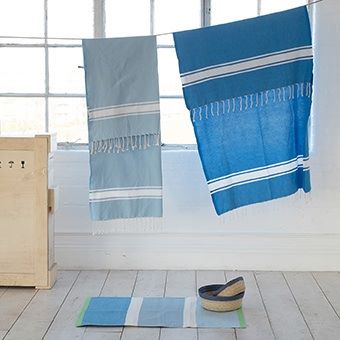 A multi-use fabric
The fouta first originated in India. It made its debut in Tunisian hammams, a resting place for locals who sought to refresh themselves in hot bathes, known to purify the skin. Throughout time, the fouta has become a fabric that has many uses. However, it has remained a prominent signature of Tunisian artisanship, spanning from use in the household, to its appearances in fashion shows. Today, it is a common sight on many beaches, due to the variety of colours it comes in, a stylish accessory for any swim suit. In addition, the fouta is very practical for lining a canopy or even as a tablecloth. It also makes a wonderful bath towel for children.